Pupil Premium
Pupil Premium Funding Strategy and Impact
At Eastborough we try to use the money effectively to support children. We use recent research and the EEF tool kit, together with a strong understanding of our children and families to guide us in how best to use the money. We use it to improve our first quality teaching, targeted support for individuals and groups and for any other approaches we feel will improve outcomes for pupils. We are continually reviewing the impact of the spending with Governors and annually produce a report as outlined here to share impact with our stakeholders. Effective strategies are then replicated for the next year and those not showing enough impact are not repeated.
1. Planned Expenditure

Academic Year 2016/17

Amount Received during year - £ 96,000

i. Quality of teaching for all

Date

Description

Reason/desired outcomes

Impact to be reviewed March 2017

Total cost

Sept 2016- March 2017

Teachers' salaries

Teacher working 3 days a week to support class teachers to deliver high quality first teaching.

To give class teachers opportunity to work alongside an excellent teacher to support learning and staff development. Also for that member of staff to be used as an NQT mentor to support the development of a new member of staff.

Teacher worked alongside others and helped maintain the good quality of teaching. Support has been given when planning lessons. The NQT has been supported well and has completed the first two Induction Periods successfully.

£27,500

Sept 2016- July 2017

ETA Salaries for Breakfast Club

EEF research report highlights the importance of breakfast clubs, We have formed a partnership with the Huddersfield Town Football Club Foundation. We provide staff to run breakfast club and they provide all food and equipment needed. This is free for children to attend.

We now have on average 60-70 children attending breakfast club each day. Teachers report that children are 'more ready for learning' when they come in to class. We have also seen children who were continually late now arriving for school on time ,which gives them a better start to their day.

Part of

£ 47,048 for ETAs salaries

Sept 2016- July 2017

Staff CPD- Maths full day for two staff to work with maths consultant on Numeracy Passport updates, Year 6 curriculum coverage and mental maths.

To improve outcomes for children by ensuring that all teaching staff have secure knowledge of the Maths curriculum for Age Related Expectations.

To enable good Quality First Teaching of mathematics throughout school.

Work was carried out and the Passport maths will be relaunched in June.

Staff have more resources to support teaching and Y6 teacher and Maths Lead gained more understanding of ways to teach maths and improve outcomes which have been shared with staff.

£ 2,214.50

Sept 2016- July 2017

Staff CPD English – full day and half on Reading and comprehension for teaching staff with a half day for support staff.

Half day for teacher to visit another school PM bench marking for reading

2 half days for new staff on quality writing.

To improve outcomes for children by ensuring that all teaching staff have secure knowledge of the English curriculum for Age Related Expectations.

To enable good Quality First Teaching of reading and writing.

Reading CPD- learning walks indicate better quality guided reading sessions with support staff using quality questioning. Reading comprehension test scores are improving.

Quality of Writing CPD- new staff are using a teaching sequence in line with the rest of school and NQTs benefited from planning with colleagues and have improved understanding of teaching for quality writing to be produced.

ii. Targeted support

All year

Teaching Personnel

2 staff for 2 days per week

For small group /1:1/ booster classes for SATs

EEF research has shown that using pupil premium for small group/1:1 tuition has a strong impact on learning. Staff are employed so that teachers can deliver small group work/1:1 work/individual feedback and reviews.

This has enabled staff to teach to fill gaps in learning to support children's understanding in both English and Maths. It has also enabled them to hear some children read more often who are not reading as often as they should at home. Pupil progress meeting indicate most FSM children are making good progress.

£21,880

All year

Early Birds Reading Club

To target children who did not reach the phonics standard in Year 1/2 last year to support reading. Then to reassess each half term to support FSM group and others throughout school who need to read with an adult more often.

There have been improvements in reading scores and some parents have reported that their children are more confident readers and want to read to them more at home, Parents are more involved in learning.

Part of

£ 47,048 for ETAs salaries

Other spending to support interventions for Pupil Premium children.

Success @ Arithmetic

Project X code

1st Class @ Number

Part of

£ 47,048 for ETAs salaries

iii. Other approaches

All year

Counselling – a trained counsellor comes in for one morning a week to work with various children.

This supports pupil well-being and mental health. She supports with bereavement, confidence, self-esteem and supports children with barriers to learning or difficulties and worries.

The depth of impact depends on the particular child. Parents of children seeing counsellor report that they feel it has been beneficial. Teachers have also noted improvements in attitudes of children.

£ 4095 per annum

TOTAL AMOUNT SPENT

£102737.50
2015 - 2016
In 2015-16 our pupil premium funding will again be used to support: group and individual tuition; a breakfast club and tuck shop; small group interventions and counselling. We will expand some of these elements and will assess the progress made by disadvantaged children relative to the progress of other children.
Group and Individual Tuition
Disadvantaged children across school are receiving individual and small group tuition in literacy and numeracy in the autumn term, spring term and summer term. We have employed two experienced part time teachers to enhance delivering this extra support. This tuition was and still is, aimed at supporting children who had fallen slightly behind the expected levels for their age group. The children who are supported, are assessed before and after tuition. The tuition cost is approximately £20,000.
Breakfast Club and subsidised Tuck Shop
We employ two members of staff to run a subsidised breakfast club every day during term time. The costs involved with this provision are approximately £5,000. There are a number of benefits to having a successful breakfast club. Firstly, children who attend are less likely to be hungry during the morning. It also provides an opportunity for children to socialise and take part in different activities. This, in turn, helps them to enter class with a positive attitude and to be better prepared for lessons and for work.Parents often stay for a while giving opportunity to chat to staff. It also means, that children with a history of lateness are encouraged to arrive at school in plenty of time for their lessons.
Small Group Interventions
Throughout the course of the year we run a number of very specific and directed intervention programmes. These interventions are run, in the main, by classroom support assistants, specifically trained in delivering the intervention, with a 'link teacher' for support. They included: first class at number, project X code, accelerated reading, first class @ writing, success @ arithmetic, and talk for maths. All of these projects are run in conjunction with Edge Hill University. The cost of employing support assistants to run the interventions, combined with training and resources, is approximately £30,000.
The impact of these programmes is assessed by looking at the progress of the children taking part based on assessments done before and after the interventions. Most of the children taking part, make progress at a rate greater than would normally have been expected.
School Counselling
Children who we feel would benefit, are given the opportunity of meeting with our trained School Counsellor. Costs associated with this, are in the region of £5,000 for the year. We are confident that, as a result of this counselling, those children involved, are better able to manage some of their difficult circumstances and so make better progress than would otherwise be the case.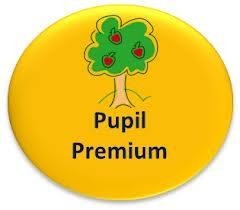 If you require any further information regarding Pupil Premium Funding please contact school.