Online safety
To learn more about online safety you might want to watch some of the 'Think U Know' videos.
For 5-7 year-olds you can watch Hector's videos which explain how to use the internet safely. Click the picture below to see the videos
For 8-11 year-olds you might like to watch play Band Runner which will help you understand more about how to use the internet safely. Click the picture below to play the game.
There are also some videos to help you learn even more about online safety. You can watch them by clicking this link
Captain Kara illustrates 5 e-safety SMART rules and includes a real life SMART Crew of young people, who guide the cartoon characters in their quest, and help them make safe online decisions. Click on the picture below to join Captain Kara and The Smart Crew
Remember to stay SMART online!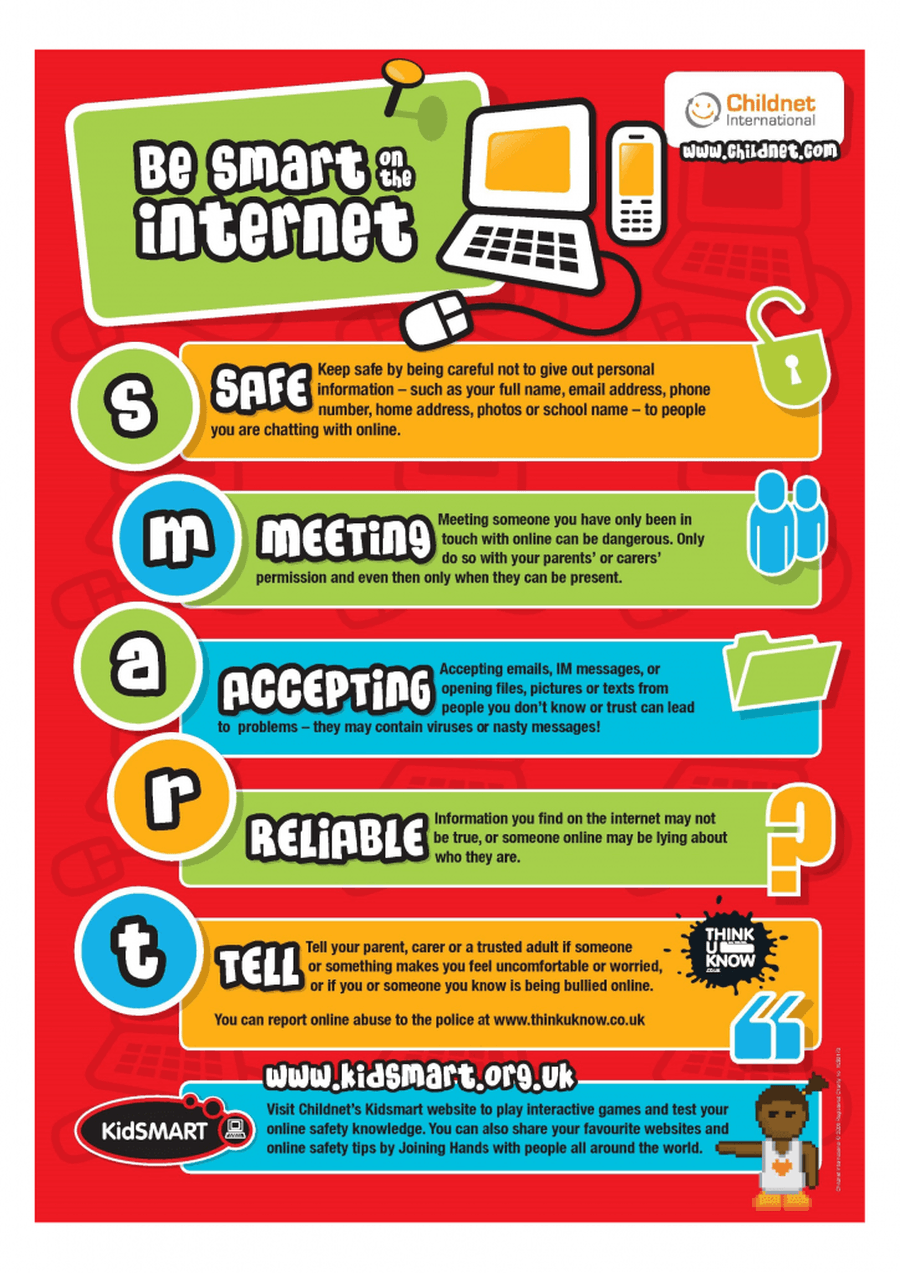 CEOP
CEOP have a number of child protection advisors who are able to support or investigate online behaviour.
If you have an online safety concern than you need to report, you can do so using the button below. This button links to the CEOP reporting page.
If you make a report, a Child Protection Advisor will make sure that you get the help needed.
You can also speak to Childline about any concerns that you might have regarding bullying, online safety, anxiety, family or any other safety concern on
0800 1111
or at their website
Childline also have a number of resources, including support videos.