Foundation Stage
Welcome to Foundation Stage!
Here at Eastborough School, our Nursery and Reception classes work together as a unit. Our Reception teacher is Mrs Bowers and our Nursery teacher is Miss Jagger. We are well supported by our nursery nurses Mrs Hanson, Mrs Etherington and Miss Roberts; and our educational teaching assistants Miss Saiyed, Mrs Farid and Mrs Bano.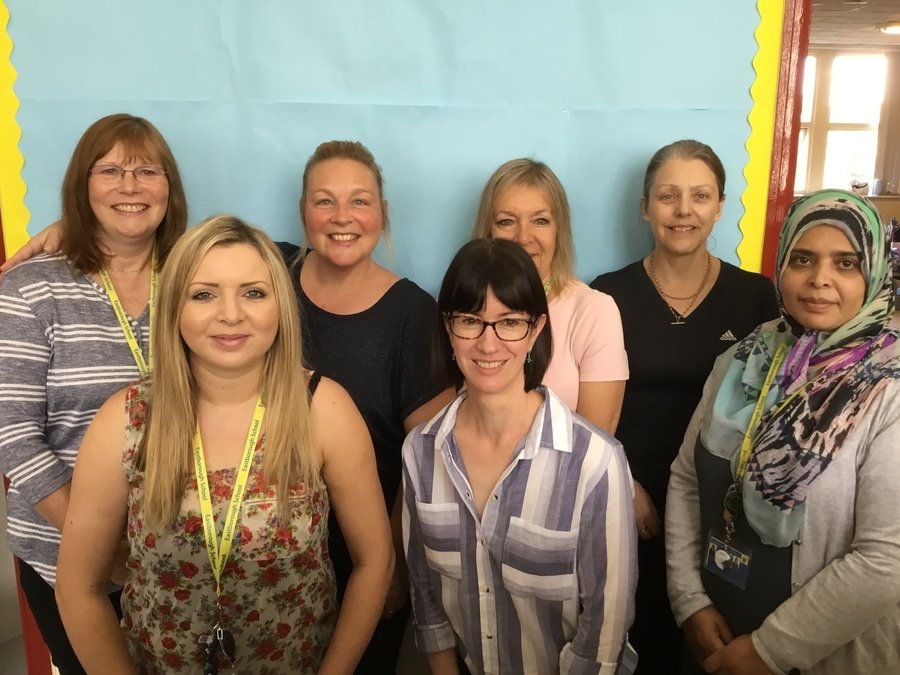 We are committed to ensuring your child has a happy and fulfilled time with us, progressing in all their areas of learning and development through playing and exploring, active learning and creative and critical thinking in order to reach their full potential.
This half term our topic is 'Traditional Tales'. Here is what we will be covering:
Please see the link below to help you as a parent/carer find out more about how your child is learning and developing during their first five years, in relation to the Early Years Foundation Stage. Children develop more rapidly during the first five years of their lives than at any other time.
This booklet has been written to help you as a parent know what to expect during these vitally important years by focusing on the seven areas of learning and development which are covered in the EYFS.
Here are some links to educational websites that you can use at home to support your child:
There are also lots of educational games to play via Education City.
Can you play them all?