School Meals
We offer a delicious, nutritious meal for our children each day with a choice of a hot traditional meal, pasta and jacket potato bar, salad bar or a sandwich. The
cost of the meal is £2.30 per day, paid in advance on Parent Pay.
All children in Reception, Class 1 and Class 2 receive a Universal free school meal. We hope that all children will take up this entitlement.
Please click on Munch the Dragon below to view our menu.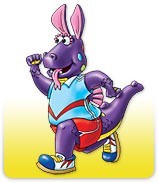 Parents who receive certain benefits are also eligible for free school meals. If you think you may be entitled, then please either contact Mrs N Munir in the
office who will be happy to assist you. You can also contact the Pupil Support Service on 01484 221928 or visit Dewsbury Town Hall. Alternatively, please
click on the link here to be directed to Kirklees Council school meals department, where you will find all the information you need along with the relevant
application form.