Safeguarding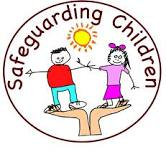 Our school follows the current Safe Practice guidance to be found in Kirklees Safeguarding Procedures at www.kirkleessafeguardingchildren.co.uk. Please click on the link to find out more.

Eastborough J I & N School is committed to safeguarding and promoting the welfare of all of its pupils. Each pupil's welfare is of paramount importance. We recognise that some children may be especially vulnerable to abuse. We recognise that children who are abused or neglected may find it difficult to develop a sense of self worth and to view the world in a positive way. Whilst at school, their behaviour may be challenging. We recognise that some children who have experienced abuse may harm others. We will always take a considered and sensitive approach in order that we can support all of our pupils.
The school takes all complaints seriously. We will always do our best to investigate complaints quickly and fairly. If you are unhappy about any aspect of your child's education, then you should speak to your child's teacher in the first instance. If you are still unhappy, then you should make an appointment to see the Head Teacher, Mrs T Mahmood. If you feel that the matter has still not been resolved to your satisfaction, then you should put your complaint in writing to the Chair of Governors, Mr Stuart Robertshaw. Our full complaints policy can be found here
Procedures for Reporting Misconduct Allegations Regarding a Member of Staff or Head Teacher
Should any parent, child or member of staff have any concerns regarding the conduct of a member of staff, then in the first instance this should be reported to the Head Teacher, Mrs T Mahmood, who is the Designated Safeguarding Lead for Eastborough School.
Should any parent, child, member of staff or member of the public have any complaints regarding the Head Teacher, then they should contact the Chair of Governors, Mr Stuart Robertshaw via the school or the LADO & Safeguarding Improvement Officer on 01484 225850
School Safeguarding and child protection Policy 2020-21
You can view the current Safeguarding and Child Protection Policy here:
In addition, you can read an Addendum to the Safeguarding Policy due to Covid 19 (Oct 2020) here:
Eastborough School also follows the guidance of the Keeping Children Safe in Education Document. Part One of this document can be found here.
We are an Operation Encompass School. For further information, please come and see us.